Once you know you've got a mold problem, it is time to start taking action to get rid of it. Air filters can be a great tool for improving air quality but ultimately, you want to minimize the amount of mold that can be contaminating your air.
For that, you need a powerful mold remover. This mold and mildew removing spray from Home Armor is a great weapon against surface mold spots and other minor mold patches.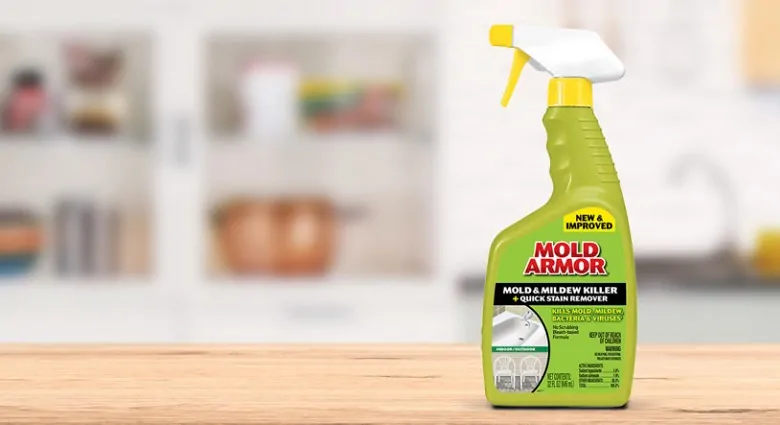 This Home Armor mold remover is one of the best shower mold removal products you are going to find. It is super powerful and as easy to use as any other cleaning product!
Check out the key specs below:
Perfect for grout, tile, toilets, tubs, shower doors, fiberglass, sinks, counters, and vinyl curtains Home Armor mildew remover is really the ideal cleaner for those parts of your home that are most prone to mold and mildew.
And it is so easy to use. The powerful bleach immediately kills and dissolves the mold and mildew stain so that all you've got to do is wipe it away—no vigorous scrubbing needed!
This is a great product but it is important that your expectations are what they should be. This is not going to remove deeply embedded mold patches or mold and mildew that have rotted through your walls.
This is only intended for getting rid of the surface stains. If you catch the problem early enough, you may not need anything more than to remove the surface stains.
However, if the mold is growing behind your walls, you need to bring out the big guns. And this is not going to solve the deeper problem.
Amazon testimonials confirm that this is powerful stuff. Mold and mildew seem to just completely disappear. You should still go through and wipe away the residue of the cleaner, though.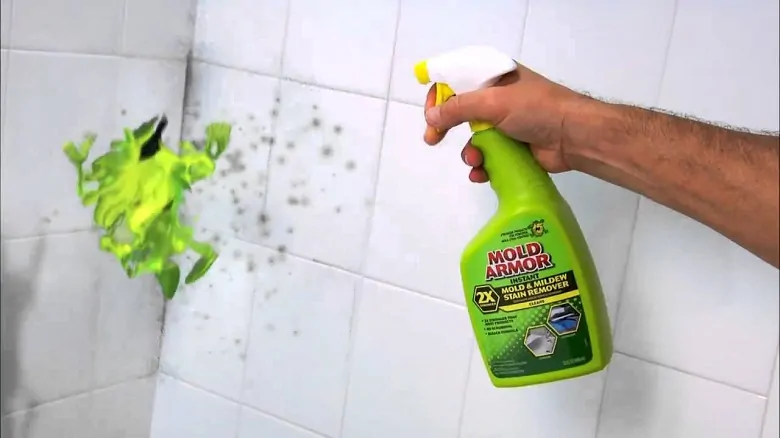 While there is always some risk in ordering online, when you go with a reputable site like amazon, you can be sure you are getting what you ordered.
And by ordering online, you have time to try out the product at home and send it back if it's not performing as expected.
For what it is, it is a fantastic product.
We definitely recommend having at least one bottle of this on hand at all times so that you can tackle smaller mold and mildew problems before they get out of hand.
Combine this with a great air filter and you can prevent your home from ever having a serious mold problem!